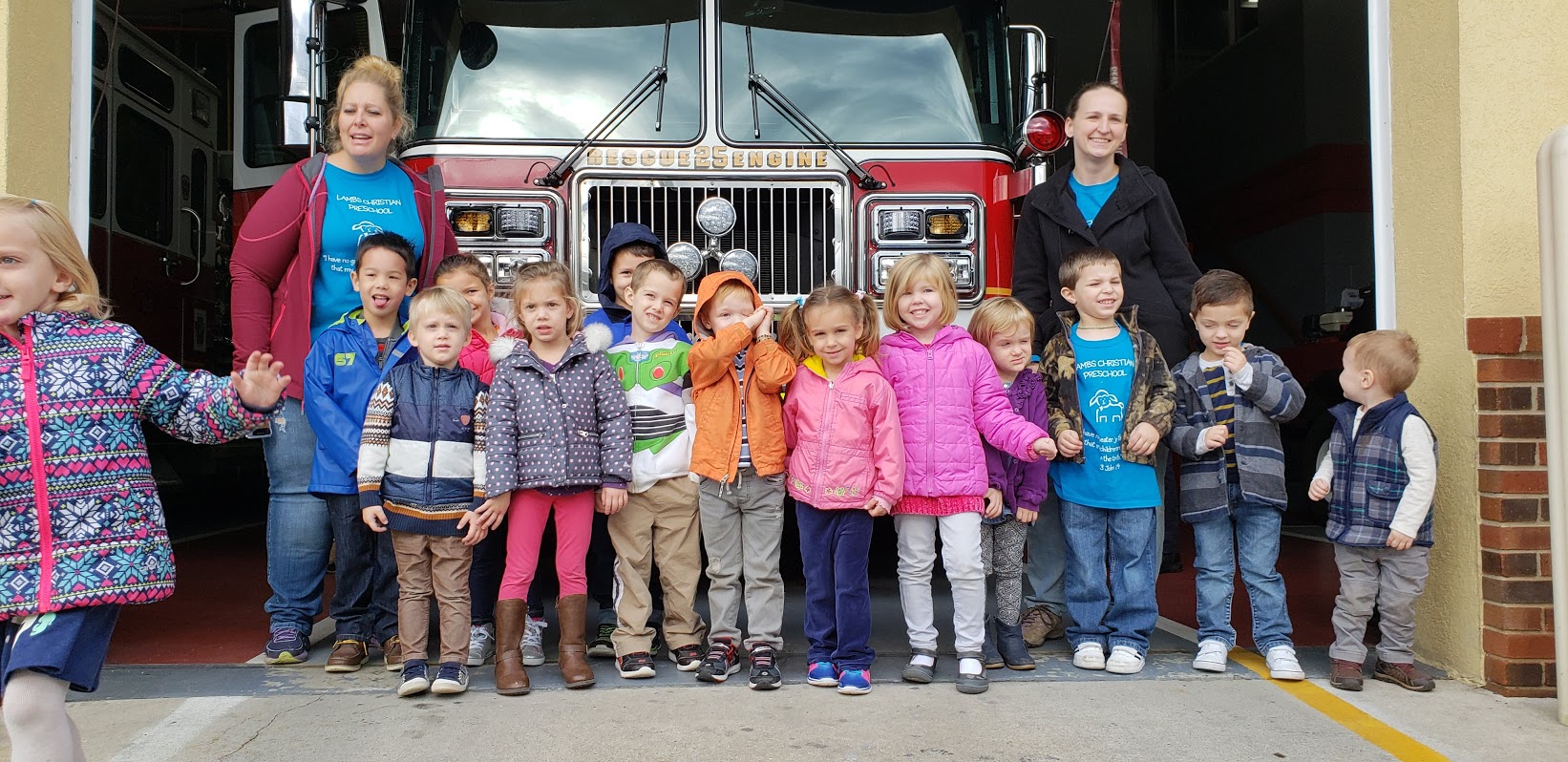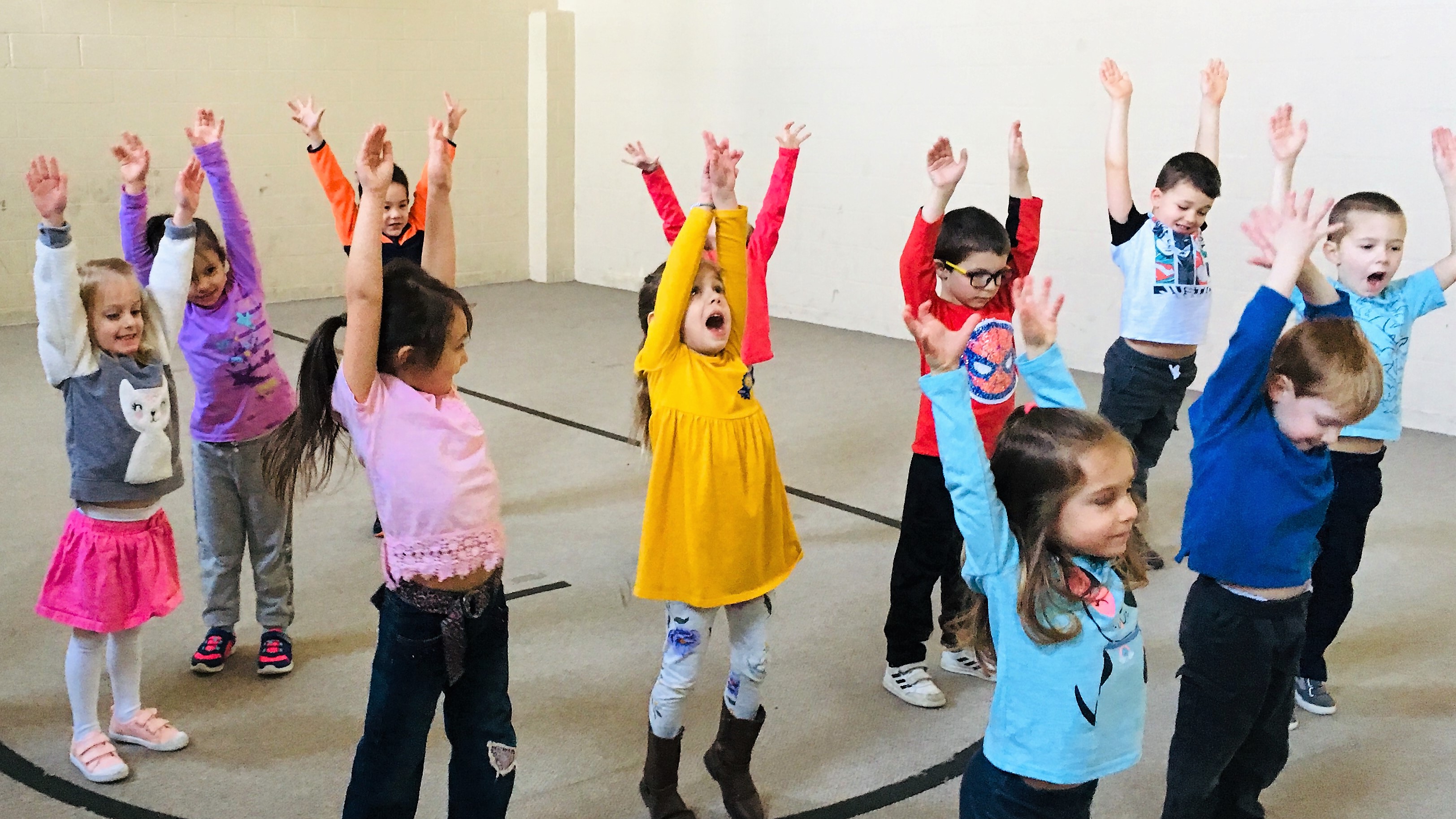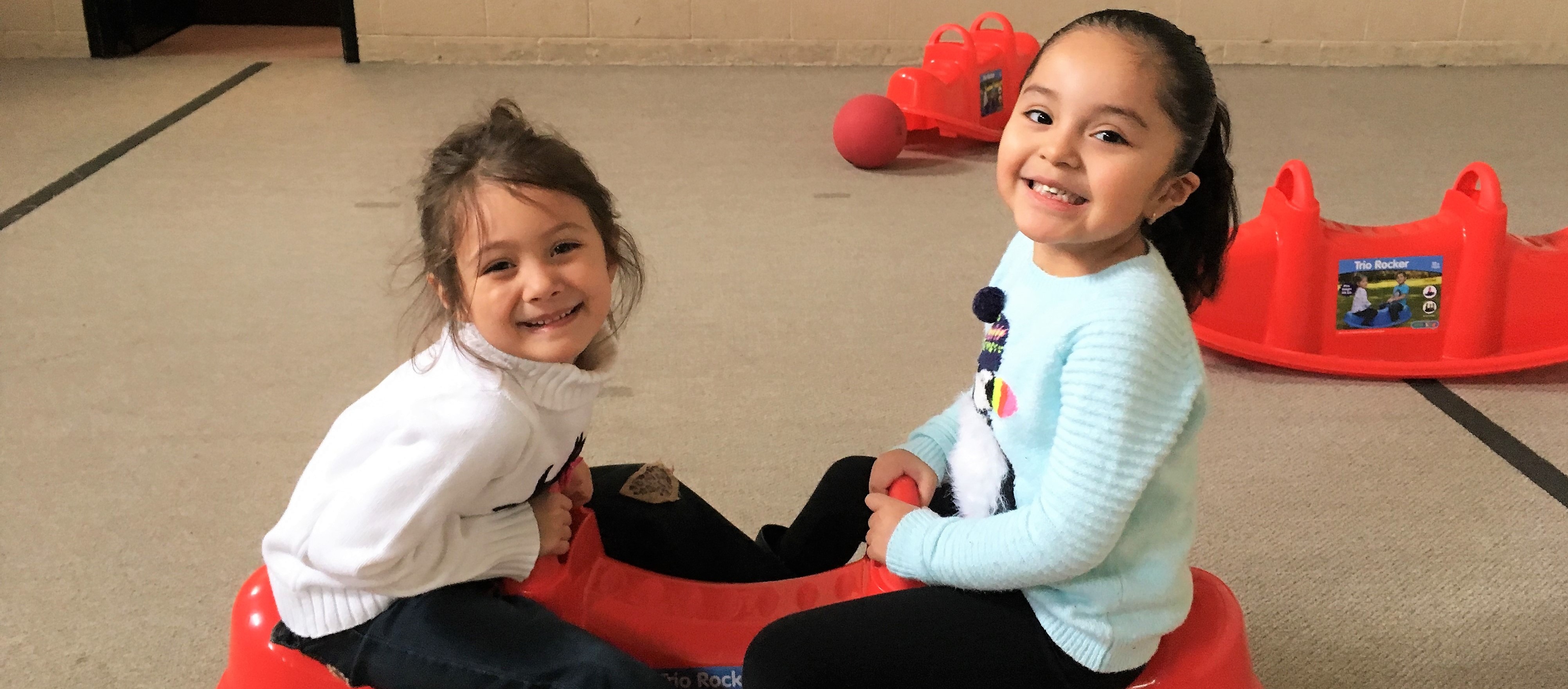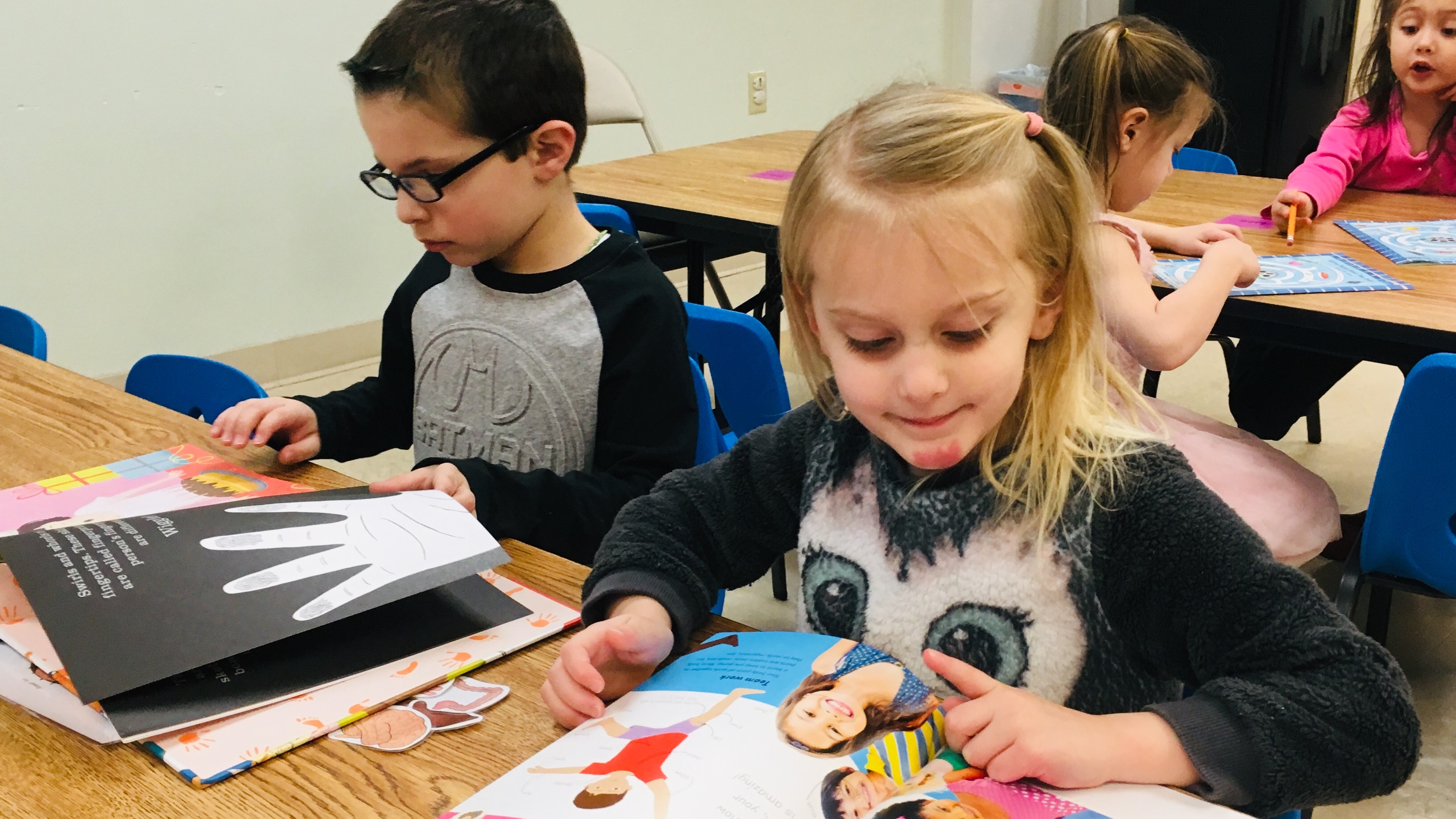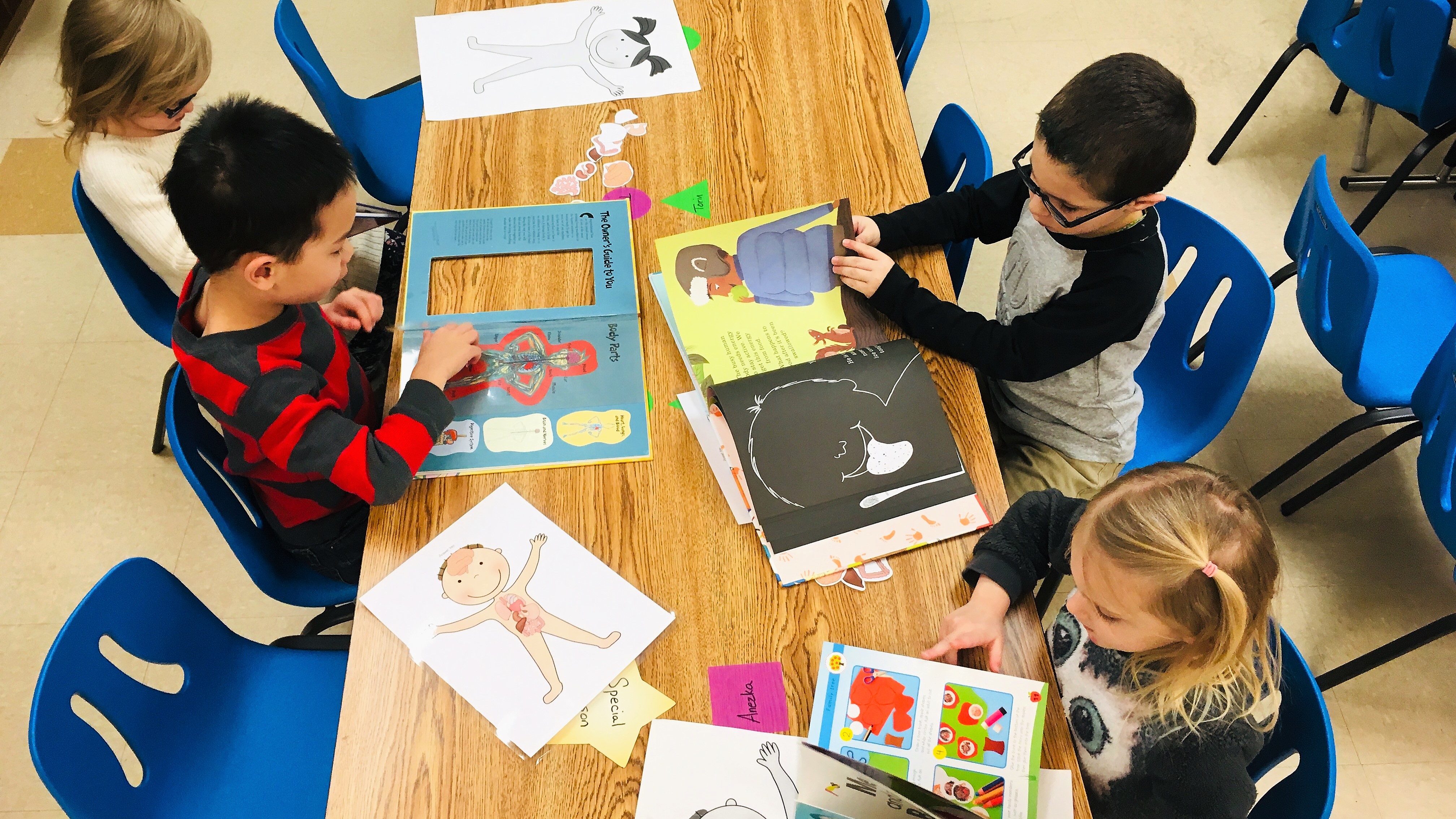 About Us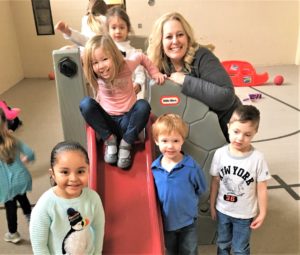 Founded in 1988, The Lambs Christian Preschool is a ministry of Grace Bible Fellowship Church located in northeast Reading, PA. It is our joy to serve and educate children ages 3 through 5 in the basics of letters, phonics, numbers, science, music, and social studies, all in a Christ-centered classroom environment.  A typical day at Lambs is filled with learning centers, story time, physical activity in the gym, and art projects.  We also enjoy a variety of Preschool assemblies and local field trips throughout the year. Lambs has a low student-to-teacher ratio that allows us to get to know children and their needs on a more personal level.
Our committed staff leads students to build curiosity through creative learning with the Bible at the center of everything we do. Our goal is to develop life-time learners who know and love Jesus Christ.  In short, we live by the words of Proverbs 22:6, "Train up a child in the way he should go; even when he is old he will not depart from it."
Classes for 3 -5 year olds:
• 3 year old class (must be 3 by 9/1) – Tue & Thu 9 – 11:30am ($145/month)
• 4 & 5 year old class (must be 4 by 9/1)- Mon, Wed & Fri 9 – 11:30am ($180/month)
Enrichment Classes
Lambs Christian also features Wednesday Enrichment Classes. On these days, 4 & 5 yr. old class can bring a packed lunch and enjoy an afternoon of STEM learning across all subject areas from 11:30 – 2:15pm. The Enrichment Class is open to students who are already enrolled in our program.
Enrichment Classes: 11:30 – 2:15pm, Wednesdays ($25 per class session.   *Subject to enrollment).
See updates and more pictures on our Lambs Facebook Page and Lambs Instagram.